I've really got to stop releasing these on fridays before the next round starts but I'm spending all my time working on the draftrugby.com site and stats integration at the moment! So late as it is, here is the round 3 round in review.
PLAYERS IN FOCUS
Our top 3 Fantasy scorers in round 3 2019 were a familiar name, Ngani 'the Minibus' Laumape (Hurricanes) with 104 points, Whetu Douglas (Crusaders) with 85 points and a new star is born, Will Jordan (Crusaders) with 78 points.
Ngani Laumape was back to his absolute ball hogging best in a resurgent Hurricanes that brought back all their big guns for their round 3 fixture against the Brumbies at home. Never mind the faster men outside, Laumape can bring tears to fantasy managers eyes because you just know that when he gets the pill, 99% of the time he is not going to pass it. Consequently he made 18 carries for 162m, scored 3 tries, 3 clean breaks, beat 6 defenders as he made the Brumbies defence look like a bunch of small children. Great signs for the fantasy season ahead from him, this probably won't be the last time he bags a hat-rick in 2019.
Like his performances on the park, the news for fantasy managers recognizing the value that Whetu Douglas could provide just keeps getting better and better. Firstly, its hard to go wrong in terms of fantasy with someone donning the 8 jersey for the Crusaders. More often than not you are going to be seeing some returns from the like of this very blue chip team. Douglas has been brought in to share/manage time with the All Blacks Captain Kieran Read. With Read set to sit out the first 4 weeks on the sideline, Whetu was a sure thing for those weeks and I would argue probably week 5, bringing Read back off the bench. Reports have Read still struggling with a few injuries, including his back which was operated on last year and so the aim now is to bring him back in round 7 against the Hurricanes. Check out the Casualty Ward for all this type of info!
This means there is another couple of weeks for Whetu who has just been the work horse for that Crusaders forward pack, one of the leaders in the competition for tackles. Add to this the Crusaders Byes aren't until round 10 and 18 + Read will likely still require the 2 rest weeks, there is exceptional value to be had from Whetu. In terms of fantasy this week, Whetu made 12 carries, scored a try, 1 clean break, 4 defenders beaten, took 6 lineouts, 2 offloads, won 1 turnover and 13 tackles.
A name I'm sure we will certainly be hearing alot more of in the future, Will Jordan, was given the nod to show what he can do in his Super Rugby run on debut for the Crusaders against the Reds in Queensland. Such was Razor's confidence in Jordan that he gave him the start, electing to sit starting fullback David Havili on the bench, even when the Crusaders had to rest a few All Blacks for this fixture. Well Jordan returned this faith in kind, his incredible skill set on display and showing that he can find space. He made 19 carries for 120+ meters, 5 clean breaks, beat 3 defenders and made a pretty spectacular offload (as the Crusaders seem to be able to dish out on a weekly basis). With Manasa Mataele now confirmed out with an ACL, Jordan will likely still have to wait his turn, with other exciting youngster Braydon Ennor given the starting Jersey as a replacement but that means we will likely see alot of Jordan in the 23 Jersey. It will just take one injury to that crusaders back line for him to perhaps slot in with a bit of reshuffling.
SUPER RUGBY TEAM FANTASY SCORES
See how your fantasy team compared against the Super Rugby teams themselves.
| | | |
| --- | --- | --- |
| TEAM | STARTING XV | FULL TEAM (23) |
| Blues | 448 | 542 |
| Chiefs | 539 | 639 |
| Crusaders | 548 | 617 |
| Highlanders | 415 | 464 |
| Hurricanes | 600 | 627 |
| Brumbies | 328 | 456 |
| Rebels | 478 | 511 |
| Reds | 300 | 456 |
| Waratahs | BYE | BYE |
| Sunwolves | 513 | 625 |
| Bulls | 465 | 533 |
| Lions | 347 | 407 |
| Sharks | 324 | 438 |
| Stormers | 383 | 465 |
| Jaguares | 358 | 458 |
ROUND 3 FIXTURES
Embed from Getty Images
Hurricanes 43 vs 13 Brumbies (Palmerston North)
Returning: Beauden Barrett, Vaea Fifita (hamstring), Ardie Savea (MCL/rest), David Pocock (concussion)
The Hurricanes are back in business after throwing away their round 2 fixture against the Crusaders by resting all their all blacks (and who can blame them, its the Crusaders!!). With the best player in the world back from honeymoon and slotting straight into the first five position, the Hurricanes looked a new team under the command of Beauden Barrett (39 points) and TJ Perenara (55 points) at scrum half. This control let 'the minibus' Ngani Laumape loose topping the round 3 with 104 points  as he decided not to share the ball with Ben Lam (37 points). Combine that with some strong forward performances from Dane Coles (69 points) looking like a throwback to his 2015/16 form, a rampaging Ardie Savea (66 points) back from a weeks rest and Vaea Fifita (39 points) back from injury and you can see how the Brumbies had a rough night in Palmerston North. The Brumbs tried to go back to their strong set piece but were otherwise just blown off the park. Folau Fainga'a (64 points) had a strong showing and bagged himself a try and standout of 2019 so far, Lachlan McCaffrey (51 points) was the other shining star.
Game stats:
Missed Tackles 19 vs 38
Metres 712m vs 308m
Turnovers conceded 19 vs 19
Rebels 24 vs 19 Highlanders (AAMI Park)
Returning: Elliot Dixon and Tom Franklin for the Highlanders and Adam Coleman and Reece Hodge for the Rebels.
This game still could have gone either way down to the final whistle and the Rebels did well to keep their composure and come away with the win. All be it against a Highlanders team resting many of their big guns, Ben Smith, Aaron Smith, Luke Whitelock etc. The Rebels forward got the hard work done up front by the likes of the ever reliable Matt Phillip (44 points) and strong carries of Isi Naisarani (44 points) allowing the backs to make good use of the ball resulting in Tom English (58 points) bagging himself two tries. Dane Haylett-Petty (63 points) had a commanding performance from the rear.
For the highlanders it was the forwards taking home the fantasy points, the backs just couldn't seem to get it together without their A grade players leading them around. It was none other than Shannon Frizell (65 points FMOM) getting through a mountain of work, along with lock Jackson Hemopo (52 points) recording his first high score of the season. Both men were rewarded with tries for their hustle. Big man Siate Tokolahi (46 points) was the one to claim a driving maul try and put in a stellar effort around the field and lastly Elliot Dixon (44 points) did well at his first start for the landers in 2019.
Game stats:
Clean Breaks 11 v 2
Metres 420 v 320
Tackles 146 v 107
Turnovers Conceded 21 v 2
Penalties conceded 10 v 8
Carries 98 v 126
Chiefs 15 vs 30 Sunwolves (FMG Stadium Waikato)
Returning: Brad Weber, Marty Mckenzie (bench), Sean Wainui (wing for Moekiola), Alex Nankivell (ankle- ALB rest), Angus Ta'avao (leave)
In the upset of the round and year so far, the Sunwolves (or now just 'wolves') deafeated the Chiefs (now 'Sunchiefs') in Hamilton, New Zealand for their first ever Super Rugby away victory. Despite the incredible work from the Sunwolves and some pretty terrible rugby from the Chiefs, both team both scored pretty well in terms of Fantasy, both over the 500 point mark.
Alex Nankivell (71 points, FMOM) who we had penciled in to take the starting 12 jersey for the Chiefs in 2019 returned from an ankle injury and made an immediate impact. He was busy around the park with 3 linebreaks, 5 defenders beaten, 15 tackles and a try. Michael Allardice (55 points) was great at set piece and made 17/17 tackles on the night, Brad Weber (54 points) just had his hand in everything and lastly exciting young gun Etene Nanai-Seturo (51 points) scored another try and showed some promising signs of things to come from him.
For the Sunwolves it was big lock Uwe Helu (68 points) absolutely lighting it up with a full Beast Mode try right up the guts through 4 or 5 Chiefs defenders and again Gerhard van den Heever (60 points) scoring well with 15 carries and 4 clean breaks.
Game stats:
Run Metres – 409m v 604m
Turnovers concede – 24 to 14
Not all stats went the way of the Sunwolves
Defenders beaten – 34 to 22
Penalties conceded – 14 to 4
Embed from Getty Images
Reds 12 vs 22 Crusaders (Suncorp)
Despite resting a couple of All Blacks, the Crusaders showed why they are just world class and have won the last 2 seasons and 18 games in a row. I was really looking forward to the reds putting some set piece pressure on the Saders but it just wasn't to be, the almost All Black forward pack was more than up to the task and easily dealt with the reds monster scrum. In terms of the back, it really all went wrong when Aussie young gun, Jordan Petaia went off injured in the 15th minute but credit to the reds they stuck in there the entire game in what otherwise could have been a blow out type of affair.
Scroll up to the players in focus for a long spiel on Whetu Douglas (85 points and the FMOM) and Will Jordan (78 points) who topped this fixture in terms of fantasy. The other big performances came by way of Reds captain Samu Kerevi (64 points) having to really step up the carrying after Petaia's departure, he had 10 carries for 75m, 2 clean breaks, 3 defenders beaten, 4 offloads, 10 tackles and won a turnover. Apart from needing a haircut Jack Goodhue (49 points) looked back to his best and Braydon Ennor (45 points) fully intends to make the most of his starting opportunities with Manasa Mataele ruled out for the season with an ACL injury. The pair made 16 and 13 carries respectively.
Game stats:
Carries – 97 v 157
Clean breaks – 10 v 16
Defenders beaten – 16 v 15
Lineouts (9 won, 3 lost) v (17 won, 1 lost)
Metres 349 v 505
Missed tackles 15 v 16
Offloads 9 v 10
Lions 12 vs 30 Bulls (Ellis Park)
This game was the again the old addage – a game of two halves. The Bulls dominated the first 40 before the Lions figured it out and turned it on in the second. There were 2 tries a piece but the Bulls kicked 6 penalties to 0, taking the points whenever and wherever (pollard was kicking from 53m) they were on offer.
The two lions props scored the tries and carried out the majority of the work for their team, Dylan Smith (61 points FMOM) and Carlu Sadie (49 points). Malcolm Marx (47 points) wasn't far behind either and really interestingly ended up packing down at eighth man for the last 15-20 minutes when the lions had used most of their subs. For the men from Pretoria it was Schalk Brits (49 points) getting involved in a little bit of everything, a bit more of 'Specmagic' (49 points) topping the game's run metres (74), clean breaks (4) and defenders beaten (5) and certainly getting the better of his opponent Ruan Combrinck. Otherwise Lizo Gqoboka (48 points) and Jason Jenkins (46 points) just got through a mountain of work.
Game stats:
Game of 2 halves, Bulls all the ball in 1st half, Lions all the ball in 2nd half
Defenders beaten: 14- 29
Tackle success Lions 71% – Bulls 90%
Embed from Getty Images
Sharks 11 vs 16 Stormers (Kings Park)
This was a very low scoring and physical game which saw the Stormers start heading their season in the right direction. There were loads of penalties, turnovers and set piece play and there was 3 Yellow Cards in this game: Akker van der Merwe, Lukanyo Am and Daniel Du Plessis, the first two were for repeated infringements and the last never should have been given for a tackle made by Dan Du Plessis that slipped up.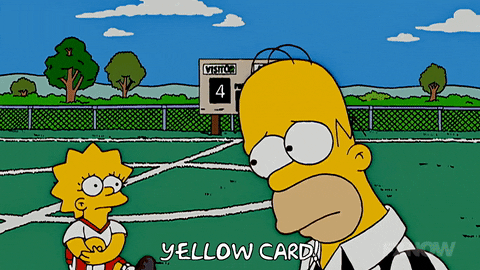 Eben Etzebeth (57 points FMOM) was absolutely enormous for the Stormers and just seemed to sure up their set piece and general structure around the park. I said on our podcast that I think that even his own team is afraid of him, not just the opposition. He doesn't strike you as someone you want to let down. He won 12 lineouts for the Stormers. Damian Willemse (42 points) played back at fly half for the last 20 minutes or so and god does he need to be starting there because he looked great. For the Sharks, Dan Du Preez (54 points) continues to make hay while the sun shines (in the absence of brother Jean-Luc)
Game stats:
Clean Breaks – Sharks 12 – 6 Stormers
Metres, carries, gain line success, turnovers all even
Embed from Getty Images
Jaguares 23 vs 19 Blues (Estadio José Amalfitani)
It's only round 3 and the Blues just looked tired!! I know that all the travel can certainly have an effect on teams but the Blues looked nothing like the team that really took it to the Crusaders in round 1. The Jaguares are slowly building up their very control drive, test match style of rugby again (similar to that of the Pumas, oh wait they are the Pumas…).
In terms of fantasy, Ramiro Moyano (61 points FMOM) elected to just run around the entire Blues team (TWICE!), he made 6 carries for 81m, scored 2 tries, made 3 linebreaks and beat 3 defenders. Julian Montoya (53 points) came off the bench early for an injured Creevy and made the most of that opportunity with a try and 17 tackles for a front rower. In terms of the Blues, Dalton Papali'i (54 points) continued to work hard, Melani Nanai (51 points) was the only back to really get amongst it and Alex Hodgeman (46 points) made 10 carries.
Game stats:
66% to 34% possession
71% to 29% territory
Carries: 168 to 95
Defenders Beaten: 26 to 13
Metres: 438 to 282
Scrum success: (½)50% to (6/8)75%
TEAM OF THE WEEK (TOTW)
PROP:
Dylan Smith (Lions) – 61 points
Carlu Sadie (Lions) – 49 points
HOOKER:
Dane Coles (Hurricanes) – 69 points (IS HE BACK?)
LOCK:
Uwe Helu (Sunwolves) – 68 points
Eben Etzebeth (Stormers) – 57 points
BACK ROW:
Whetu Douglas (Crusaders) – 85 points
Shannon Frizell (Highlanders) – 67 points
Ardie Savea (Hurricanes) – 66 points
SCRUMHALF:
TJ Perenara (Hurricanes) – 55 points
FLYHALF:
Damian McKenzie (45 points)
CENTRES:
Ngani Laumape (Hurricanes) – 104 points
Alex Nankivell (Chiefs) – 71 points
OUTSIDE BACKS:
Will Jordan (Crusaders) – 78 points
Dane Haylett-Petty (Rebels) – 63 points
Ramiro Moyano (Jaguares) – 61 points